The long read: They have become a menace in European cities. In Barcelona, where wild boar are jostling tourists and raiding rubbish bins, the fightback has begun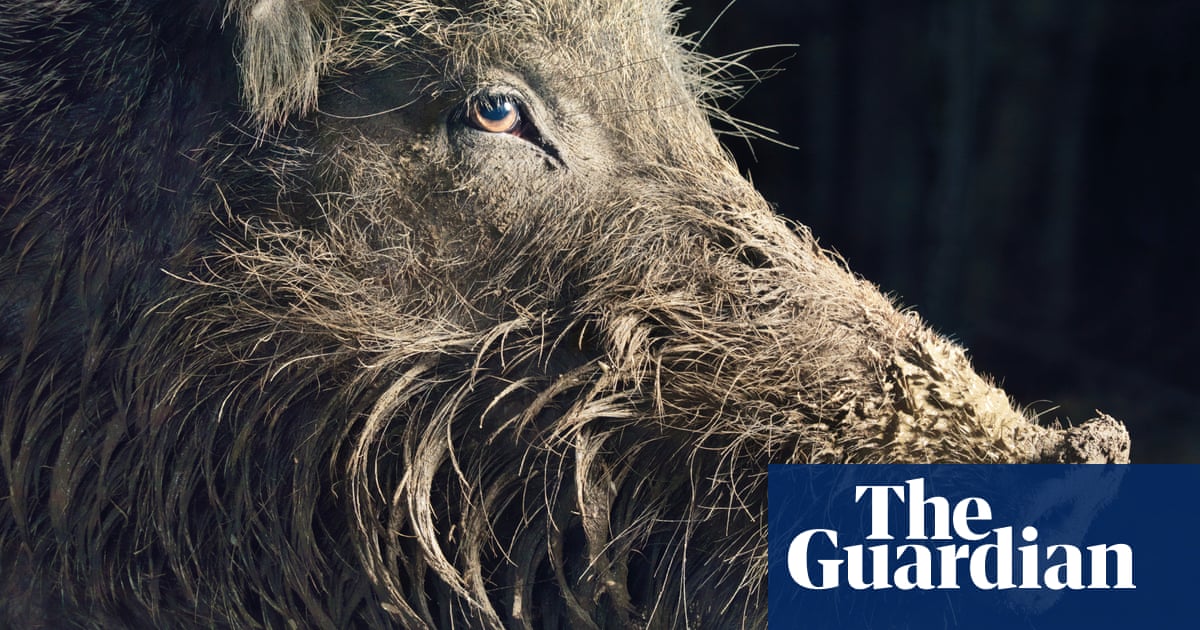 Collserola Natural Park looms over Barcelona, rising to about 500 metres at the Tibidabo peak. This forested ridge effectively walls off the citys growth. Collserola is rich with wildlife, home to more than 190 animal species. Overlooking a city of more than 1.5 million residents, which welcomes tens of millions of tourists each year, it has become a battlefront between humans and nature. On many a hot Catalan night, wild boar from Collserola, alone or in gangs, descend on the city and mingle with the human population carousing after hours.
*****************************************************
*****************************************************
The encounters between Barcelonan and beast are numerous, peaking in 2016 when police logged 1,187 phone calls about nuisance boars on the loose wild hogs rooting up turf, munching trash, attacking dogs, plundering cat-feeders, holding up traffic and running into cars. For the past decade, Barcelona has been desperately searching for a way to keep the boar from colonising the leafy neighbourhoods some home to footballers, bankers and celebrities that back up against Collserola. The low point came in 2013 when a policeman shot at a boar with his service revolver, but hit and maimed his partner instead.
Listed on the World Conservation Unions most invasive species list, the wild boar does well in just about any environment, from semi-arid plains to alpine forests and marshy grasslands. But more and more, they are drawn to city life. In Barcelona and Berlin, Houston and Hong Kong, groups of wild boar have been seen roaming around town at all hours. In Rome, where I live, boars rooting through uncollected piles of trash have come to symbolise the decline of the city.
The arrival of wild boar in town squares and city parks is forcing us to confront a new reality: we are bumping up against the limits of urbanisation. This is a crisis we have largely inflicted on ourselves. City sprawl is driving the species out of its dwindling natural habitats and forcing it to live alongside us. At the same time, we entice it with the tides of garbage and wasted food that wash around our cities. For years, boar have been fattening up on our crops. And now they follow us into our dirty, sprawling cities. Although their numbers are increasing as they migrate to the cities, the move is making them and us sick. Boars carry a host of diseases, including tuberculosis, hepatitis E and influenza A, that can make the jump to humans.
In addition to spreading disease, wild boar each year cause thousands of road accidents. In January, a group of wild boar crossed a highway south of Milan, leading to a three-car pile-up which killed one driver and injured several more. The boar destroy property, devour ground-nesting animals including endangered turtles eggs and crops, such as fragile vine roots and shoots. Italian farmers estimate the boar inflict 100m (90m) worth of crop damage annually. As the animals toll on public health and the economy climbs, communities from Texas to New South Wales have begun to wage war on the species a campaign fought in public parks, on golf courses, on farmland and on street corners at dusk.
It was in 2014, when this species seriously threatened the global pork industry, that the boars presence went from nuisance to existential threat. Boars can carry African swine fever (ASF), an incurable and highly contagious virus. Known as pig ebola, it kills wild and domestic pigs, creating an animal health crisis that is rapidly becoming a geopolitical one. To save the bacon from ASF, countries have been erecting physical borders with neighbours, threatening embargos, incinerating millions of farmyard pigs and offering bounties for the culling of wild boar.
A European consortium of wildlife experts, conservationists and healthcare experts, Enetwild, has, since 2017, been tasked with leading research into the link between wild boar and ASF. The wild boar problem has been progressing for decades, says Joaqun Vicente Baos, a Spanish scientist and coordinator of Enetwild. Its just that now we are seeing the consequences.
Wild boar now number more than 10m in the EU, the group says. Conflicts between humans and wild boar will increase, says Baos. The numbers are putting more pressure on cities to manage the population of a pest thats bigger than a rat, with behaviours more complex than a pigeon or stray cat.
Boar eradication strategies have been trialled, including contraception, poison and selective culling. In Berlin, the city pays a team of stadtjger, or trained street hunters, to pick off nuisance wild boar within city limits. They have shot thousands, but there are still roughly 3,000 in the German capital, populating the citys green outlying enclaves and parks and venturing on to streets at night, according to the German hunting lobby.
In rural Texas, they use helicopters to flush the wild hogs into the open. A marksman, flying shotgun, picks them off one by one. Its expensive on a per-hour basis, says Michael J Bodenchuk, a wildlife biologist and director of Texas Wildlife Services, a division of the US Department of Agriculture, who often does the shooting. But cheap on a per-pig basis. Because weve got so many pigs! The only thing to put a crimp in his kill rate was the recent federal government shutdown. We lost a month of flying, said Bodenchuk, which put them behind their kill targets.
*****************************************************
*****************************************************
Barcelona takes a different approach. Shortly after the calamitous 2013 police shooting, the city hired a team of veterinary scientists from the Autonomous University of Barcelona (UAB). The vets practise a form of wildlife management on the streets of one of Europes most densely-populated cities. Their duties involve pre-planned kills targeting females in their prime reproductive years and their young, rather than adult males they also accompany police on late-night calls in case they are needed to euthanise a boar. During the day, they conduct citizen outreach efforts and supply data and reports to city officials about waste management and where the city is falling behind on trimming vegetation along roads, parks and squares. The effect of this partnership is that boar-human clashes in Barcelona have fallen by more than half, results that are gaining attention across Europe. Theyre doing great stuff, Sebastian Vetter at the Research Institute of Wildlife Ecology in Vienna, told me.
But while scientists and conservationists see real promise in the Barcelona programme, politics and public opinion might just sink it. Brussels last year rejected a UAB-led funding request that, the team hoped, would lead to an EU-wide plan to manage the urban boar problem along the lines of the Barcelona model. Jorge Ramn Lpez Olvera, the UAB vet scientist managing the programme, told me his contract with Barcelona, which expires in 18 months, hinges on the whims of city hall. Urban boar are a new urban issue, Olvera says, one that is confounding and dividing city dwellers. Homeowners want them off their street. Animal rights activists want them relocated in a humane way. Hunters prefer the status quo, while politicians just want the problem to go away. And they dont all agree on whether Olveras methods are best for Barcelona. After six years on the job, Olvera has learned that what to do about the boar has become an emotionally charged question. Its a human-to-human conflict as much as a human-to-wildlife one, he says.
---
One evening in late May, Olvera picked me up in a beat-up Dacia Logan station wagon with a blowgun in the back and enough drugs to knock out a charging elephant. We drove to Llars Mundet on the periphery of Collserola. Within its 14 wooded hectares there are public-housing projects, a sports complex, a senior-care home, a primary school and the Universitat de Barcelona campus, where residents and staff endure frequent unwelcome visits from families of wild boar. City hall, the local council and Olveras team had scheduled for that evening a proactive capture, one of eight planned for hotspots throughout the summer months.
We came across a white van parked in a clearing. It belonged to Estrateko, a local animal control firm that works with Olveras team. A few metres beyond, suspended above the ground, was a drop-net trap that Estrateko had set up, and a circle of corn feed strategically placed below the netting. They had rigged the trap with a wifi-enabled trigger. All the boar action if there were any could be viewed on a private app from a smartphone or tablet. Swipe right on the app and a signal would trigger the release of the traps central spring, dropping the 10-by-10-metre net on the ground, ensnaring any animals below. The plan was to catch two boar families after dark.
I took a seat in the front of the van, with Enric Vila from Estrateko and a scientist, the Catalan naturalist Jordi Baucells Colomer. These catch-and-kill stakeouts are scheduled at night when there are more boar than people about. I had never been on a trapping expedition before, so I didnt know what to expect. But when I spied a cyclist, then a jogger and then dog-walkers from my vantage point in the van, the whole hunting vibe vanished. Then I noticed we were parked right next to the trap. I figured this would be a long night.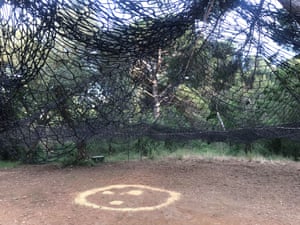 Original Article : HERE ;
This post was curated & Posted using : RealSpecific
Thank you for taking the time to read our article.
**********************************************************
Interested in building a blog or auto-blog like this one ? Or just want to order one ?  Join our "Blogging Tips Tricks and Resources Skype" Group and let's chat about it. 
Join "Blogging Tips Tricks and Resources Skype" HERE
Interested in Starting your own Roku TV Channel ? Or interested in learning how to build one ? Join our "Roku TV Channel Development" Skype Group and let's chat about it. 
Join "Roku TV Channel Development" HERE
**********************************************************
If you enjoyed our content, we'd really appreciate some "love" with a share or two.
And ... Don't forget to have fun!