It made adults walk into lamp posts and kids throw sickies: now Pokmon fever is back. Whats the appeal?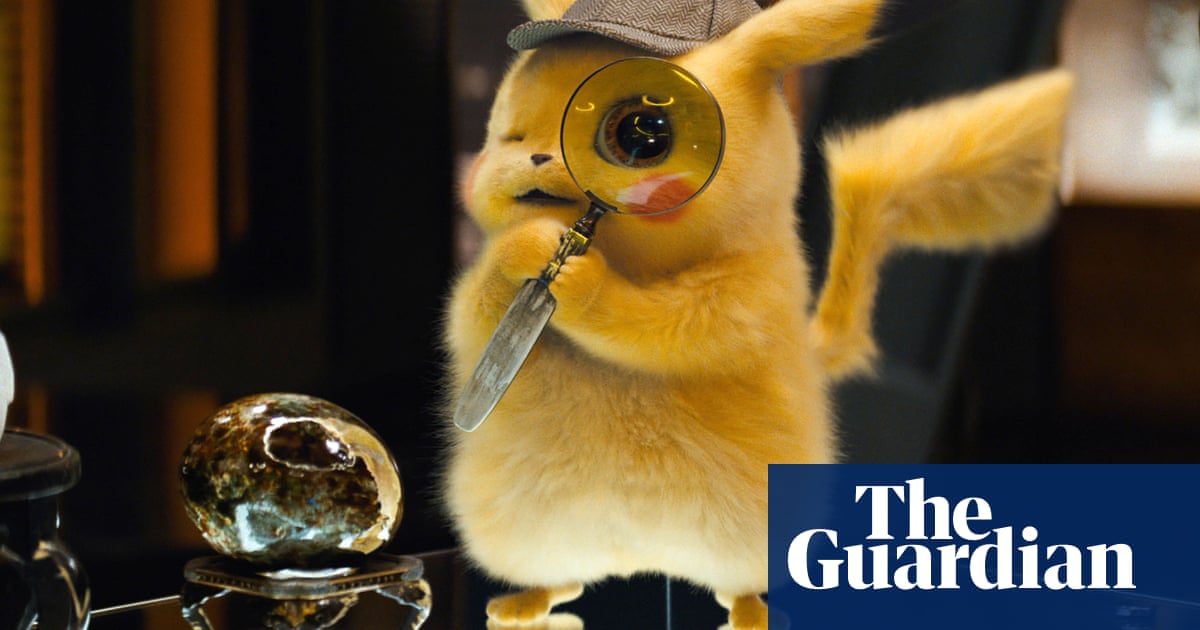 When it was released in 1996, Pokmon made zealots of children. Desperate to catch em all (as the slogan goes), they would queue for hours, play truant from school (Pokflu apparently), fight, steal and bankrupt their parents. Exasperated schools banned the trading cards; jittery parents fanned the flames of moral panic.
*****************************************************
*****************************************************
In November 1999, as the phenomenon reached its climax, Pokmon graced the cover of Time magazine; the accompanying feature described Pokmania, the fanaticism the game franchise inspired, as a multimedia and interactive barrage like no other before it and, less flatteringly, a pestilential Ponzi scheme. Eventually outside Asia at least Pokmon, like most childrens fads, faded from the mainstream.
When I started my website back in 2003, Pokmon was dead, says 30-year-old Jon Sahagian, editor-in-chief of the fansite pokebeach.com. People in schools didnt talk about it and scoffed at me and the few other fans who ever expressed any kind of interest in it.
Yet Pokmon somehow continued to maintain a dedicated fandom; enough to see it estimated to be the highest grossing media franchise of all time. Now, with the release of Detective Pikachu, starring Ryan Reynolds, this month, the franchise gets its first ever live-action film. Not only is it expected to be a box office hit (and potentially the most successful film based on a video game ever), early reactions indicate it is cleverly positioned to appeal to both die-hard fans and those who dont know their Squirtles from their Sobbles. The stage is set for Pokmania to return.
Unsurprisingly, Pokmon passed Bill Nighy by in the 1990s. The 69-year-old actor was, by his own admission, generationally disqualified from Pokmon. In fact, when he took on the role of anthropologist and entrepreneur Howard Clifford in Detective Pikachu, he says, you could have written what I knew about Pokmon on the head of a pin. But his participation in the film demonstrates Pokmons mesmeric charm and curious pulling power: he fell in love and has now genuinely joined the Pokfandom.
I did a crash course in Pokmon lore and bought every book available, including the deeply impressive Pokdex, says Nighy, referring to the Pokmon encyclopaedia. I love the collecting. When I get around to it, Im going to download the [Pokmon Go] app and go to Strasbourg. Someone told me they went Pokmon hunting in Strasbourg, which made an impression on me.
Although he has since parted with his beloved Pokdex (donated to a small boy in Victoria, British Columbia), Nighy talks excitedly about a number of extremely rare Pokmon items, including a limited-edition Pikachu (Pikachu, who can resist!?) presented to him by the CEO of the Pokmon Company.
He has even brought hefty Pokmon pieces home to decorate his house. His character had a palatial office with ancient Pokmon wall hangings, punched out in ancient stone, or at least given the appearance of that, he says. I now own them. They are absolutely enormous. They weigh a tonne. Theyre in my cellar at the moment because I have to find a wall strong enough to hold them.
Like most fans, Nighy also has his favourite Pokmon. The ancient Mew was probably my top, top favourite because hes just majestic and he was the very first … He was elegant and powerful.
*****************************************************
*****************************************************
The creator of Pokmon is video game developer Satoshi Tajiri. His vision was simple: players would explore the fictional region of Kanto catching, training and battling 151 creatures called Pokmon, including the franchise mascot, Pikachu. The games had a heavy emphasis on collecting (Tajiri collected insects as a boy) and trading (it was impossible to catch them all without trading with a peer).
He pitched the game to Nintendo in 1990 and, six years of arduous development later, on 27 February 1996 Pokmon Red and Green were released in Japan for Nintendos handheld Game Boy system. When the games made their international debut as Pokmon Red and Blue in the autumn of 1998, it coincided with the launch of the trading cards, an animated series and a feature-length animated film.
Since then, the universe has expanded. Every new generation of Pokmon is marked by the release of a new video game and more creatures; the current total is 807 spanning seven generations. There are more than 100 additional video games, an animated series with more than 1,000 episodes, 21 feature-length films, 11,000-plus trading cards, and innumerable action figures, soft toys and comic books.
Pokmon fever has ebbed and flowed over the past two decades, but this year it is ratcheting up again. Pokmon Go, the phenomenally successful 2016 augmented-reality app that saw players risk their lives, was still the fourth highest-grossing mobile game in March 2019 (developers Niantic claim the app has been downloaded 850m times). While two games released last November, Lets Go Pikachu and Lets Go Eevee, have so far sold a combined 10.63m units. The next video game instalments Pokmon Sword and Shield are coming in November, ushering in the eighth generation. And fans cannot wait.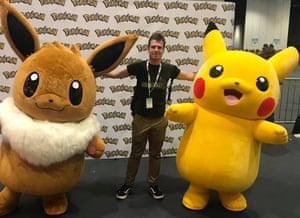 Original Article : HERE ; This post was curated & posted using : RealSpecific
This post was curated & Posted using : RealSpecific
Thank you for taking the time to read our article.

If you enjoyed our content, we'd really appreciate some "love" with a share or two.

And ... Don't forget to have fun!